Jan Terlouw Lectures
"We should no longer wait to create a sustainable society based on trust and give way to a new generation"
In December 2016, in honour of his 85th birthday, Jan Terlouw – a former Dutch politician – gave a short speech on National Television, which touched the hearts of the viewers. The message: a sustainable society based on trust. He appealed to younger generations to take the lead. This fragile monologue made an impact and can be seen as a counter-sound towards the Dutch political populist movements.
"We believed that Terlouw's ideas deserved more than 7 minutes broadcasting time", says Han de Wit, TAUW's project leader of the dream project that followed: the Jan Terlouw Lectures. "That is why the city of Deventer, the Deventer Theatre, the Cleantech Region and TAUW have taken up the challenge and started this societal initiative that aims to create a movement of young talented professionals who discuss the above-mentioned ideas and to put them in action."
The result is an annual event in the Deventer Theatre comprising of a duo-lecture by a young Future Maker and a renowned speaker who will give their vision on the world of tomorrow. The purpose of the lectures is to establish dialogue between generations and to encourage action to contribute to a more sustainable world. In addition to the annual lecture, the Deventer Theatre offers a weekly stage to a young thinker, doer or maker. Forty new Future Makers are scheduled for 2019.
Approved by TAUW Foundation
"Our main reason to approve this dream project was its educational aspect", says Eefje van Empel by mouth of the TAUW Foundation. "It is aimed at (climate) awareness and action and it appeals to people. Another reason was the large consortium, which guarantees that the Jan Terlouw Lectures can be financed independently in the long term." TAUW Foundation finances the first two years, but the project will run for 10 years.
"This is a dream project for various reasons. We are particularly impressed by the emphasis on our own region (East Netherlands, our home base) and that the lectures emphasize climate issues in the province; the project therefore stands out."
Sustainable development goals
Jan Terlouw Lectures is a dream project that relates to the following SDGs: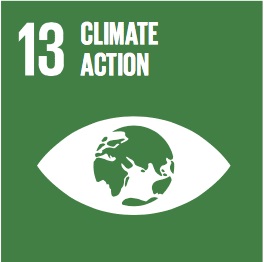 Contact information
Any questions? We are happy to provide information.
Han de Wit
han.dewit@tauw.com
Phone number +31 65 37 55 68 9