Converting sea-algal waste into a valuable bio-resource
"Sea algae are a challenging substrate to compost"
Uncontrolled growth and accumulation of algae in coastal areas (in Spain) negatively affect the water quality, the recreational use of beaches, and also tourism. This is why tons of algal biomass is being removed every year but, unfortunately, then disposed of in landfills or even destroyed. This is pity, as this practice increases pressure on waste management, but more importantly, a valuable organic substrate is lost, which is a waste in itself.
"TAUW Foundation offers a unique and simple format to obtain a significant budget to launch projects related to sustainability and independent of our regular projects. It's a great motivation to try and develop ideas without having to look for external (out of TAUW) support", says Alfredo Pérez de Mora, project leader of the Sea Algal Waste project that finished beginning of 2023. His dream project proposed the bioconversion of algal waste into a nutrient rich resource by means of co-composting. With a team of experts, Alfredo executed multiple pilots to find ways to substitute mineral fertilizers with fertilizer from sea algae. The project worked on three academic papers:
1. The development of the composting approach in a local facility is featured in the peer review International Journal "Waste and Biomass Valorization", which has open access via the link
2. The second scientific publication is published in the peer review International Journal "Soil Use and Management", which has open access via the link. As a stabilized organic fertilizer material, the application of composted algae to sandy soil offers multiple benefits in a semiarid region. The need for mineral fertilizers is significantly reduced or suppressed while enhancing carbon storage, soil fertility and soil water retention.
3. A third contribution is in progress to unravel the microbiology behind the composting process of algae.
What makes this a dream project? 
"This project is particularly special to me because it is related to an issue I observed for quite some time and always wanted to do something about. For TAUW Foundation the project is interesting, because it involves innovation, sustainability and circular economy aspects", says Alfredo.
The project succeeded in finding a stabilized organic fertilizer material that enables carbon storage and improves soil fertility and the soil water retention capacity. The product can be used as an organic fertiliser for agricultural purposes, gardening or in tree nurseries. The result is twofold: a reduction of the need for inorganic fertilisers and a substantially smaller carbon footprint, as well as clean beaches!
Approved by TAUW Foundation
"This dream project is highly innovative and focusses on sustainable solutions", says Eefje van Empel on behalf of TAUW Foundation. "We awarded it partly because it is supported by a large consortium in which universities and municipalities participate, but also because it is a dream project that provides a blueprint for businesses wanting to tackle this problem in the future. Our contribution is therefore intended as a kickstart for sustainable solutions on a large scale. The sheer beauty of this project is that the solution it offers is twofold: beaches are cleaner, and waste (algae) is then used for sustainable agriculture. The project thus contributes to a better world, which is precisely our mission."
Sustainable development goals
The Sea Algal Waste project is a dream project that relates to the following SDGs: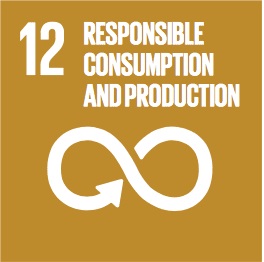 Contact information
Any questions? We are happy to provide information.
Alfredo Pérez de Mora
alfredo.perezdemora@tauw.com
Phone number: +49 8989 0 5959 11